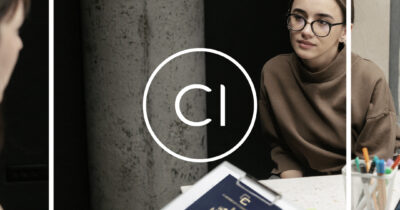 Dominica, St Kitts & Nevis, Grenada, and Saint Lucia's Citizenship Programs Introduce Mandatory Interviews

18th October 2023

In Citizenship by Investment (CBI) programs, several Caribbean nations have emerged as sought-after destinations for global investors seeking a second passport. Dominica, St Kitts and Nevis, Grenada, and Saint Lucia have long been favored choices due to their scenic beauty and economic advantages.  However, these nations have recently taken a significant leap forward by introducing mandatory interviews as part of their CBI programs.
This article will explore what to expect with the newly imposed mandatory interviews in Dominica, St Kitts and Nevis, Grenada, and Saint Lucia, including who they apply to and the underlying reasons for this game-changing development.
A catalyst for the mandatory interviews
Mandatory interviews have been introduced as an integral component of the Citizenship by Investment (CBI) programs in Dominica, St Kitts and Nevis, Grenada, and Saint Lucia. This strategic enhancement aims to bolster the due diligence process, guaranteeing that individuals obtaining citizenship will effectively and responsibly represent the country.
The primary purpose behind the introduction of mandatory interviews across these four Caribbean nations is to enhance transparency, integrity, and security within their respective CBI programs. By conducting interviews with applicants, these governments aim to gather additional information and ensure that individuals seeking citizenship have legitimate intentions.
Moreover, these interviews serve as a means to demonstrate a commitment to international standards, preventing the misuse of citizenship for illegal purposes. Each of these nations intends to ensure that individuals acquiring citizenship through their CBI programs are genuine investors who will positively contribute to the countries' growth and development.
Dominica
During his Budget Speech in July, Dr Roosevelt Skerrit, the Prime Minister of Dominica unveiled plans to engage a globally vetted management consulting firm for the comprehensive supervision and administration of the Citizenship by Investment Programme. While Dominica's proactive due diligence process is well-established, the government is firmly committed to its continual enhancement, affirming "to leave no stone unturned to strengthen it."
"We take this matter very seriously and will increase our efforts in showcasing our robust due diligence and risk mitigation efforts on all fronts." the Prime Minister affirmed.
The mandatory interviews would be implemented for applicants aged 16 and above. The enhanced due diligence background checks will be conducted on the principal applicant and all dependents, and these interviews could be in person or virtually.
In accordance with these regulations, the Unit will only assess an application following a comprehensive enhanced due diligence background check, ensuring that the applicant presents no genuine or potential threat to the national security or interests of Dominica. Enhanced due diligence would be conducted for all applicants from July 17, 2023, and revised application fees would apply.
Moreover, the announcement revealed that Dominica has classified specific countries to undergo intensified due diligence procedures, resulting in higher fees as outlined below: USD 25,000 for the principal applicant, USD 15,000 for the spouse, USD 15,000 for each dependent aged sixteen years and above, and USD 10,000 for each dependent aged twelve to fifteen.
For all other applicants that are not from a specified country and are above 16 years old the applicable fees is USD 1000 per interview in addition to the regular due diligence fees which includes USD 7,500 for the Main Applicant, and USD 4,000 for all adult dependents (above 16 years old).
St Kitts and Nevis
St Kitts and Nevis' Citizenship by Investment Unit (CIU) announced in a press release on the 27th of July monumental changes to the program including the introduction of mandatory interviews as part of the application process. These recent adjustments, are designed to uphold the nation's integrity, ensure the sustainability of the Program, and maintain the esteemed status of being a citizen of St. Kitts and Nevis.
"Today, St Kitts and Nevis takes another bold step in reaffirming our intention to not only offer the best Citizenship by Investment Programme in the world, but also to offer a programme held together by a tight regulatory system designed to be a best-in-practice defence mechanism against illicit actors and those who try to bypass our high-end investment and contribution options. We are continuously committed to preserving the exclusivity and prestige associated with being a citizen of St Kitts and Nevis," stated Prime Minister the Hon. Dr Terrence Drew in the said press release.
Essential requirements included the option for virtual interviews, the need for interviewees to attend alone, and the provision of certified translators for non-English speakers.
These recent adjustments, building upon those enacted in December 2022, are designed to uphold the nation's integrity, ensure the sustainability of the Program, and maintain the esteemed status of being a citizen of St. Kitts and Nevis.
Under the new regulations, every main applicant must attend an interview virtually or in person in St Kitts and Nevis or at another approved location. Every main applicant who has yet to receive a Certificate of Registration and has not been interviewed could be asked to attend an interview. Lastly, dependents aged 16 years or over might be asked to attend an interview if necessary.
The due diligence fees have been revised to accommodate this new mandate, which is now USD 10, 000 for the Main applicant, and USD 7,500 for each additional dependent 16 years and above.
Grenada
On August 1, 2023, the Grenada Citizenship by Investment (CIU) Unit announced that mandatory interviews will officially commence on September 4, 2023, for all prospective applicants.
"We thank you for your understanding in this matter as we strive to preserve the integrity and reputation of the Grenada CBI programme," said the unit in a statement.
Under the Applicant Interview and Identification Verification Process, all individuals, including the main applicant, spouse, sponsor, and dependents aged seventeen (17) years and older, must complete the Interview Application Form, which must be included in their application package. Additionally, applicants will receive an email containing a questionnaire link. While the questionnaire will be presented in English, instructions for the screening interview will be provided in the interviewee's native language, as indicated on their Interview Application Form.
In addition, a USD 1,000 Interview Fee has been implemented across all applicant categories, including the Main Applicant, Spouse, Child (age 17 and over), Dependent, Parent, Single Applicant and Financial Sponsor.
Saint Lucia
Saint Lucia's Citizenship by Investment Unit released an official memorandum on September 4, 2023, announcing a new interview requirement to their program only to the Main Applicant. Starting at the Due Diligence Process stage, applicants would undergo both in-person and virtual interviews to add protection to the program.
"We thank you for your usual cooperation as we continue to enhance our Program through seamless processes and operations," said Mr. Mc Claude Emmanuel, the Chief Executive Officer of Saint Lucia Citizenship by Investment Unit in the official memorandum.
Trained specialists and advanced technology would be employed to enhance the authentication of critical bio-data information and eliminate information gaps. This interview and identity verification process is applied to all applications received for processing from September 4, 2023, and will incur an additional USD 500 fee over the USD 7,500 due diligence fee.
Creating a more robust system
The introduction of mandatory interviews in these Caribbean CBI programs is a significant step toward enhancing their integrity and transparency. It reflects these nations' dedication to addressing international concerns and their commitment to maintaining a trustworthy environment for global investors seeking a second passport. Applicants must be prepared to embrace the interview challenge and seize this opportunity to advance in the CBI game.
Reach out to one of our experts to see what awaits you in the world of mandatory interviews within these Caribbean CBI programs and embark on your journey toward a brighter and more secure future.