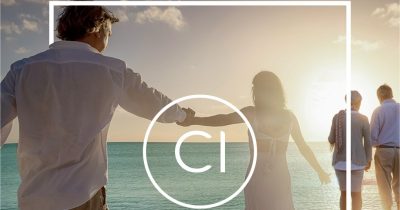 Four reasons why the Caribbean is an ideal retirement destination

10th March 2023

Slow-paced life, endless sunshine, amazing food, beautiful landscapes, and friendly people – this is the ideal lifestyle you would want to enjoy your golden years. And you've earned it! Having spent most of your life in a frenetic pace, the lure of the idyllic island life is difficult to resist. Why even try when you can just simply embrace the life that you deserve and with several island nations to choose from.
The 26 countries that make up the Caribbean are comfortably located just southeast of the Gulf of Mexico, east of Central America and north of South America. They form a chain of some 700 islands scattered around the Caribbean Sea and enjoy a tropical climate. There are only 2 seasons, wet and dry. You can expect to see lush rainforests, towering mountains and cliffs that extend down to spectacular beaches and out into aqua waters.
No two Caribbean islands are the same. Whether it be about the people, the sights, the food, each nation stands out as a gem. The advantage is that in most countries, if not all, English is widely spoken. There are some countries where Spanish and French are spoken, so foreigners often have no problems when it comes to language.
Laid-back lifestyle and wealth security
Retirees choose to move permanently to the Caribbean for a number of reasons but mostly it's all about the laid-back lifestyle that's a far cry from the pace of life they have known for most their lives. Why settle for a short vacation in these islands when you can live on a "permanent vacation"?
The warm, sunny climate never fails to beckon people from all over the world, including retirees who may long to escape the cold winters from their countries. With the sun shining year-round, retirees can now happily bask under its warmth.
The Caribbean has long enjoyed popularity among foreigners. Hence, the locals have been accustomed to their presence that they are no longer surprised when foreigners decide to stay permanently. The diverse local culture always makes space for people of other nationalities.
For those who want the quiet life and yet still keep an eye on their wealth, the islands provide great security. Most countries do not impose taxes on worldwide income , inheritance, real estate or wealth.
Strategic locations and accessible flights
There are plenty of international flights from the US and Europe to the Caribbean islands. Major airlines fly to these islands on a regular basis. Cruise vacations are also a popular mode of travel by travellers. More than 200 cruise ships sail to the islands each year.
Hopping from one Caribbean nation to another is also a favorite among travellers. Local airlines continuously provide air transport between the islands. If you prefer a more unhurried approach, ferries are likewise available.
Attractive government programmes for foreign retirees
Over the years, retirees are drawn to this part of the world not just for the slow-paced life but also because these nations have taken immense strides in welcoming retirees. In fact, several countries are offering programmes such as citizenship by investment programmes (CIP) and retirement visas.
Several Caribbean countries now count as the top choices for countries with CBI programmes, which allow foreigners investment options in exchange for a second citizenship. Leading the CBI programmes are Dominica, St Kitts and Nevis, St Lucia, Grenada, Antigua and Barbuda, in that order, according to the 2022 CBI Index. These CBI policies of these countries have enabled foreigners to choose from several affordable minimum investment outlay options, streamlined application processes and strong government support. Applicants can choose to invest in government donations, bonds or government approved real estate development projects. The minimum qualifying investment is as low as USD100,000.
In return, applicants acquire their second citizenship, which in turn accords them with a second passport that allows them visa-free travel to more than 160 countries worldwide as well as the right to live in any of the Caricom member countries.
Wide range of real estate opportunities
All the CBI programmes of Caribbean nations have real estate options for investors. These are pre-selected projects that may involve hotels and resorts. St Kitts and Nevis allows the purchase of private homes for a minimum investment of US$400,000. The CBI countries also require the investors to hold the property for a specified number of years. Depending on the country, the period can range from 3-7 years. Only after that period can the property be sold.
Future proofing your family's investment
Acquiring a second passport is considered by many as the ultimate Plan B for yourself, your family, and your investments. Many who seek to obtain a second citizenship are motivated to provide for themselves and their families a safe haven amidst the political and economic instability of their home country. In doing so they not only protect their families, but they are also opening doors to countless possibilities for their children.
A second passport allows children to live in another country and pursue their education in world-class institutions in a country of their choice.
For those who desire to protect their wealth, Caribbean countries  are tax havens. Practically in all the Caribbean countries that offer CBI programmes, there are no taxes imposed on worldwide income, real estate, wealth and inheritance.
A second citizenship is yours for life. Not only is there no chance that it will be revoked, you can also pass this down to future generations of descent, complete with all the benefits accorded to a citizen of that country.
– Citizenship Invest