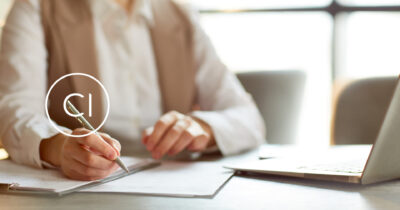 How the process of applying for citizenship by investment in the Caribbean looks like in 2023

7th September 2023

Citizenship Invest looks into the monumental changes in global citizenship and residency programs.
In recent times, the landscape of Citizenship by Investment (CBI) and Residency by Investment (RBI) programs has undergone significant changes, reshaping the options available to potential applicants.
Among the key changes, The Saint Kitts and Nevis Citizenship by Investment Program, one of the oldest in the world, recently underwent a major overhaul., signalling a potential trend that other Caribbean programs might follow. Furthermore, developments in Dominica and Vanuatu have impacted the attractiveness of these programs despite recent UK Visa-fee revocations.
In this article, we will delve into these monumental changes and explore the emerging focus on real estate investments as a more stable and secure option for applicants.
Saint Kitts Program Overhaul
The Government of St Kitts and Nevis has announced significant changes to its Citizenship by Investment Programme. The changes are intended to safeguard the nation's integrity, ensure sustainability, and preserve the exclusivity of being a citizen of St Kitts and Nevis.
The key changes to the Citizenship by Investment Programme are as follows:
Introduction of Sustainable Island State Contribution (SISC): This replaces the previous Sustainable Growth Fund (SGF) as a new investment option. Investors contributing to SISC will support St Kitts and Nevis in becoming a Sustainable Island State, focusing on various pillars such as increasing local food production, transitioning to green energy, and diversifying the economy.
Updates to the restricted list: Iraq has been added to the restricted nationalities list.
Updated investment amounts: The minimum investment for the Developer's Real Estate Option is now US$400,000, and for an Approved Private Home, it is US$400,000 for a condominium or US$800,000 for a single-family dwelling. These properties must be held for seven years and may be resold, subject to certain conditions.
Public Benefit Unit option: Citizenship by Investment is possible through a minimum contribution of US$250,000 to an Approved Public Benefit Project, which must emphasise local employment, technology transfer, and financial risk assumption.
Enhanced due diligence: Background checks for applicants will be conducted by independent professional firms from the United Kingdom, USA, and Europe, following the Board of Governors' requirements.
Regulation of agents: The Board of Governors has been empowered to regulate all Authorized Agents and International Marketing Agents, ensuring their businesses are registered under the laws of St Kitts and Nevis. Advertising methods for the Citizenship by Investment Programme are also restricted.
Changes in dependents. Although the definition of spouse remains unchanged, siblings are no longer eligible to be included as dependants. The minimum age for parents has also increased to 65, and grandparents are no longer eligible to be included as dependents.
The impact of these changes on the CBI landscape is noteworthy. As a pioneering program, Saint Kitts' actions are likely to set a precedent for other Caribbean programs. Other nations in the region might consider adopting similar measures to maintain competitiveness and uphold the reputation of their respective programs, in fact Grenada announced that starting September 1st, a mandatory interview will be part of their citizenship application either through a digital platform online or in person.
Caribbean CBI Programs and Emerging Alternatives
Aside from St Kitts and Nevis, other countries in the Caribbean region have been a hotspot for CBI programs, attracting investors with its tropical allure and visa-free travel benefits.
Although recent changes have removed the UK visa-free option for Dominica and Vanuatu, they have remained widely popular due to affordable investment threshold efficiency and visa-free access to numerous countries including the EU.
In recent times, the citizenship by investment programmes offered by Saint Lucia and Antigua have gained tremendous popularity and appeal. A noticeable trend has emerged, with a significant surge in sales for these countries. The main factors driving this interest are the relatively lower costs compared to Grenada and Saint Kitts, making them more accessible to potential investors.
Additionally, an attractive advantage of obtaining citizenship in Saint Lucia and Antigua is the invaluable perk of visa-free access to the United Kingdom, which further sweetens the deal for prospective applicants. As a result, these two Caribbean nations have become the preferred choice for those seeking a second citizenship through investment, offering an enticing blend of affordability and international travel convenience.
Even with the ever-changing landscape of global citizenship, the process of applying for citizenship by investment continues to evolve, presenting a more accessible and rewarding path for global investors. The integration of technology, the emergence of reputable consultants, and the diversification of investment options have made this journey smoother than ever before. In 2023, finding the right partner in obtaining a second citizenship through investment can open doors to a borderless future filled with prospects and possibilities.