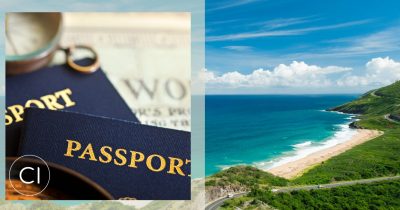 New CBI leadership in Saint Kitts & Nevis announces Limited Time Offer from January to June 2023

16th January 2023
Source - Citizeship Invest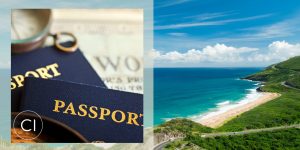 The new year signals an excellent start for Saint Kitts and Nevis. New significant changes have been introduced by the new CEO of the Saint Kitts Citizenship by Investment Unit (CIU), Mr. Michael Martin, who was appointed in December of 2022.
Mr. Martin announced a Limited Time Offer (LTO) which started on January 1, 2023, and will finish on June 30, 2023, which is available for the Donation to the Sustainable Group Fund (SGF) option.
The government of St Kitts uses the fund for health care, education, tourism, culture, and alternative energy. The donation is non-refundable and does not earn income.
The new donation amounts are outlined below:
Main applicant: $125,000 
Main applicant and spouse: $150,000
Main applicant, spouse, and two dependents: $170,000
Additional dependent under 18: $10,000 each
Additional dependent over 18: $25,000 each
Applications via the LTO will qualify for the Accelerated Application Process (AAP), which cuts processing to less than 60 days with no additional cost. Normally the cost for fast tracking the application is USD 25,000 per applicant, however these fees are included in the limited time offer.
From July 1, 2023, prices will increase as follows:
Main applicant: $150,000 
Main applicant and spouse: $175,000
Main applicant, spouse, and two dependents: $195,000
Additional dependent under 18: $10,000 each
Additional dependent over 18: $25,000 each
A further boost to real-estate projects on the paradise island
The CIU stated that from January 2023 onwards, only Approved Developments will be eligible for the Real Estate Investment Option under the new CBI regime. Reports confirmed that all real estate properties previously designated as Approved Projects will lose their designation upon the coming into effect of the new CBI regulations. Developers of these properties are required to apply to the Board of Governors of the CIU to have them designated as an Approved Development.
For those taking the real estate approach to acquiring St Kitts citizenship, you must choose from government-authorized development projects that have already been pre-approved for investment.
A minimum investment of $200,000 is required should the applicant choose shares in a government-authorised real estate project, and a minimum investment of $400,000 is required for private homes. The shares or the property can be sold only after seven years.
Announcing new contribution option minimums
St Kitts offers a new investment option for projects designated as Approved Public Good Option replacing the Alternative Investment Option (AIO).
A minimum investment of $175,000 is required.
A solid foundation for the future
These recent changes are designed to secure the investments of potential applications further. The stricter rules on which real estate development projects get the government's approval are created to safeguard assets and assure future citizens of a great life on the island paradise of St Kitts and Nevis.
In all, the shift in framework underscores the leadership commitment to ensure the sustainable social and economic development of everyone in the nation and only helps reinforce the country's international standing and, in effect, the strength of its citizenship.
Why is the St Kitts passport so popular?
St Kitts and Nevis citizenship program emerged at the top spot as the highest-ranked CBI program in 2022 sharing the spot with Dominica, according to the 2022 CBI Index report.
The ranking is based on nine pillars of the index, with St Kitts scoring a perfect score of 10 for citizenship timeline due to its Accelerated Application Process, the only one among CBI countries. For an additional fee of USD 25,000 per applicant, this enables applicants to receive their passport in just 60 days instead of 4 months.
In addition, St Kitts scored a 10 in mandatory travel requirements, ease of processing, due diligence, family (friendliness) and product certainty.
St Kitts and Nevis CBI program is the oldest in existence. The St Kitts passport allows holders to travel to 155 countries, including Hong Kong, Singapore, the UK, and the EU Schengen states. You can also apply for a ten-year multiple entry B1 or B2 visa to the USA.
St Kitts is a viable choice for those seeking to secure their wealth abroad. The nation does not impose taxes on personal income, estate duty, inheritance, or gifts. Passport holders are not required to take up residency or make a personal visit to the country. St Kitts citizenship is also for life and can be extended to your family members. All these while keeping your first citizenship alongside that of St Kitts. Processing only takes four to six months, which can even be shortened to 30 days.
It is not surprising that this small twin-island nation in the Caribbean is ahead of more developed countries with CBI programmes. St Kitts owes much of its success to the government's commitment to continue to provide a strong offering for global citizens.
At Citizenship Invest, our team of experts are happy to help you navigate the ever-changing landscape of CBI mechanisms worldwide.
If you want to know more, reach us at +971-457-2330.